About

us
For more than 40 years, SAIREM has been developing new processing solutions for industry, innovating for its customers with high technology microwave & RF generators and high performance industrial machines.
A world leader

in industrial MW & RF

SAIREM is a world leader in industrial microwave and radio-frequency applications, with more than 5000 SAIREM machines in operation in 70 countries, from the standalone 200W solid state generator to the fully automated processing line delivering 700kW.

Today, SAIREM offers the most advanced range of industrial microwave and radio frequency equipment for thermal processing and plasma generation.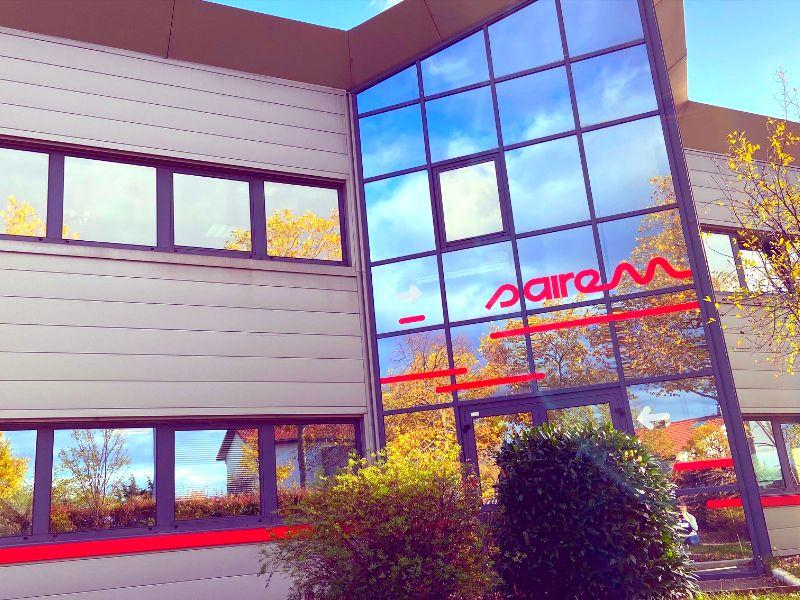 R&D in our

DNA
Our R&D team consists of specialists in microwave, radio frequency and plasma, working closely with the best laboratories in the field of electromagnetic radiation and their applications. This continuous investment in research has led SAIREM to become one of the few companies mastering both MW and RF technologies.
Our extended patent portfolio protects these technologies and allows us to help you choose and implement the best industrial solution for your plant.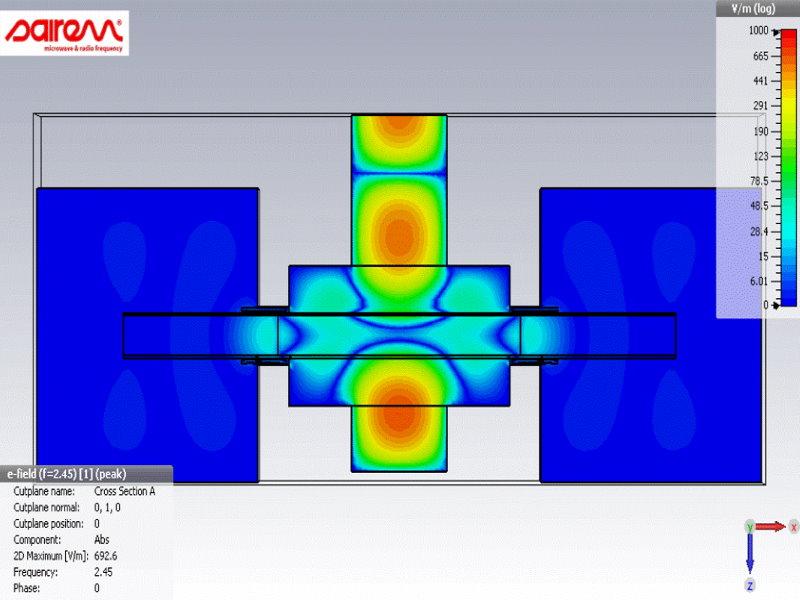 A team
of experts
Engineers, PhDs, technicians… all our team members go through a progressive knowledge development program to become experts in microwave and RF and their applications. The "SAIREM learning center" (our internal academy) holds training sessions several times a month so that everybody can develop his or her expertise to help us build better machines for higher customer performance.
Mastering high performance technology to offer competitive machines to our customers is our aim.
Customer first
The entire SAIREM team is committed to meeting the highest expectations of our customers. We work to establish long lasting and mutually rewarding business relationships with our customers by providing them with the best possible service, whether before or after the sale.
We are proud of our microwave and radio frequency solutions and ensure that our equipment will provide performance and profitability to our customers for many years to come.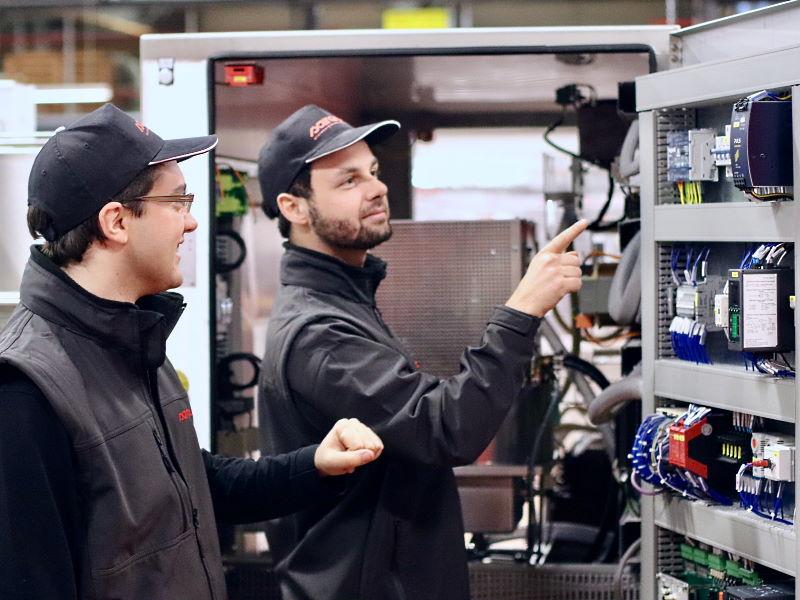 Key figures
1978: creation by Jean-Marie Jacomino, still CTO today
140+: employees
31,5M€: yearly turnover
>30%: yearly turnover growth
90%: export share in total turnover
10%: of total revenue invested in R&D
18: nationalities working in our team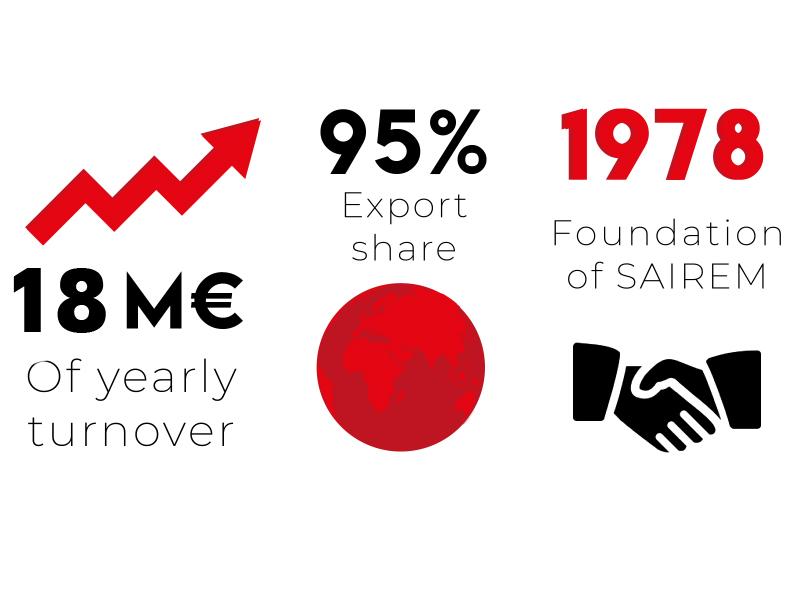 Quality focused
Since 2014, our company has been ISO 9001 certified to ensure that we consistently improve our efficiency, product quality and customer satisfaction. The best organizational practices allow us to offer consistent product quality and competitive prices to our clients.
Contact us