Our heating technology for

R&D laboratories
SAIREM offers a range of microwave reactors that can be easily integrated into applications for the development of new molecules, microwave chemical synthesis, the synthesis of nanoparticles, vegetal extraction, biotechnology and environmental applications …
Homogeneous

heating
Unlike conventional solutions, where heat is transferred by convection or conduction from outside the product   through its surface, microwave and RF heat the entire product mass directly and homogeneously. We call this «volumetric heating».
Thanks to these properties, SAIREM technology can offer perfect, fast and reproducible results, energy efficiency, and operational flexibility.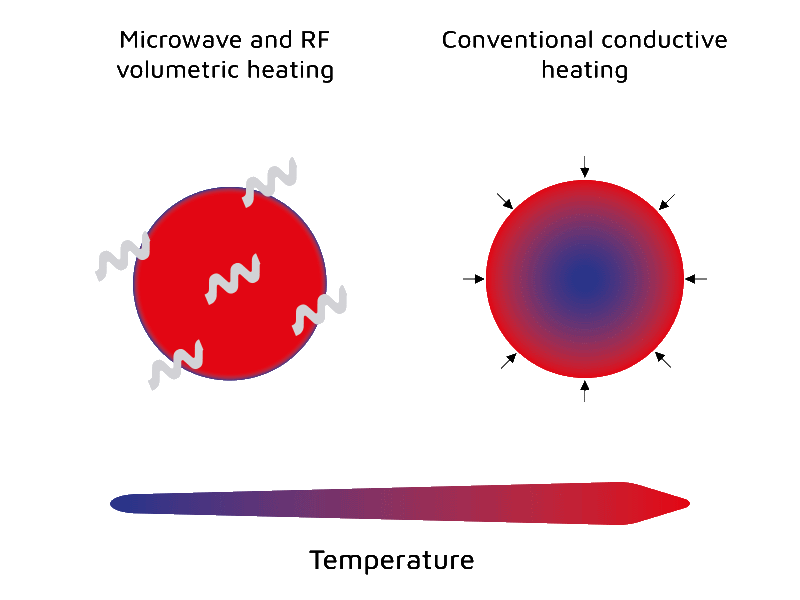 Optimized

parameters
All our laboratory equipment is fitted with built-in meters for the direct reading of forward and reflected power, this allows for the correct estimation of the energy absorbed by the material being treated. Indeed, all our systems are designed to minimize the reflected microwave power, in order to ensure a permanent, optimal transfer of energy to the product.
For improved accuracy, we use contactless temperature measurement solutions by pyrometry and optical fiber.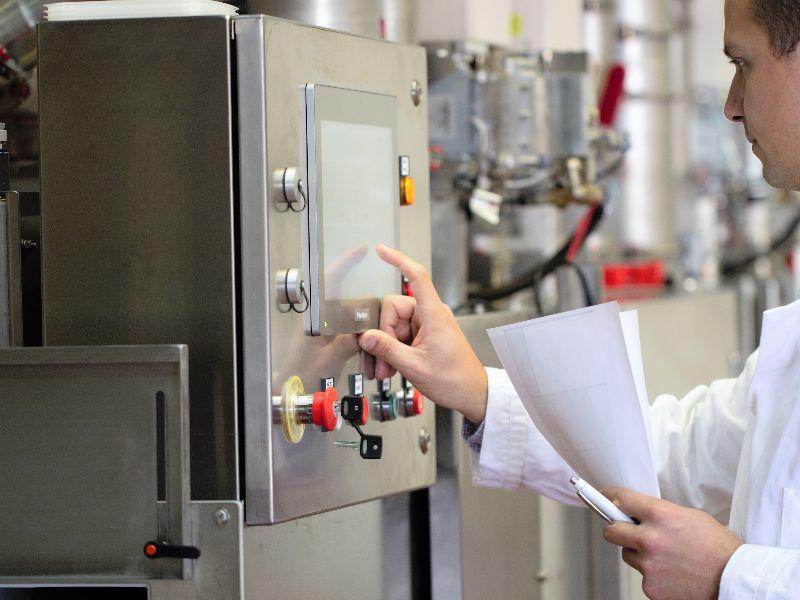 From lab to

industrial scale
Our company designs and produces microwave systems with anything from a few watts to hundreds of kilowatts of power, and from batch to continuous processes. Our reactor capacities range from a few milliliters to up to 500 liters. This means we can support you in the ramping-up of your processes, from initial R&D tests up to the implementation in your factory.
In addition, our R&D laboratory solutions offer continuous recording of all process parameters and this allows for the rapid acquisition of the data necessary for scaling up.
Contact us