Accessories and

spare parts
We provide microwave and RF accessories and spare parts for your new projects or your existing equipment.
Contact our Expert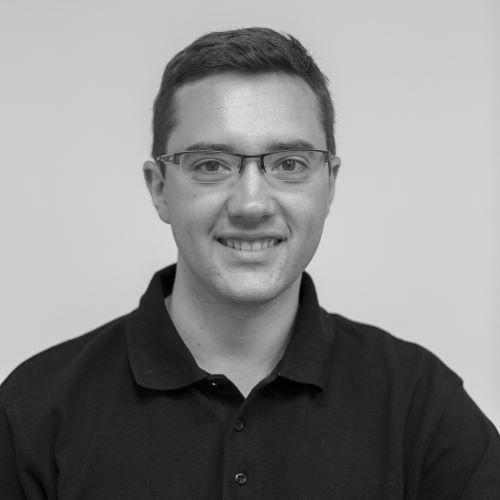 Send a message
Stub

tuners
A stub tuner is a section of waveguide, usually placed between the microwave generator and the applicator, used to help optimize the transfer of energy from the source to the load. We make impedance tuners that can be operated manually or automated, with 3 or 4 stubs.
The auto-tuner, for 915 MHz or 2450 MHz systems, is specially designed with an efficient water cooling system for high power applications up to 100 kW.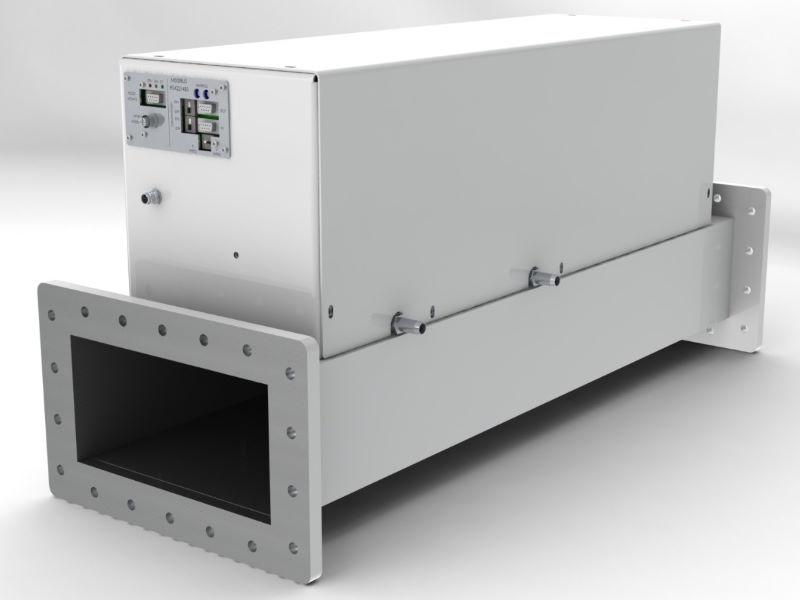 Sliding

short circuits
A sliding short circuit is a waveguide-based component used in tuning applications for the adjustment of the resonance frequency of a monomode cavity. The sliding short circuit can also be used in connection with a hybrid T for the tuning of microwave applicators at high power.
Our sliding short circuit features an innovative quarter wavelength non-contact movable short.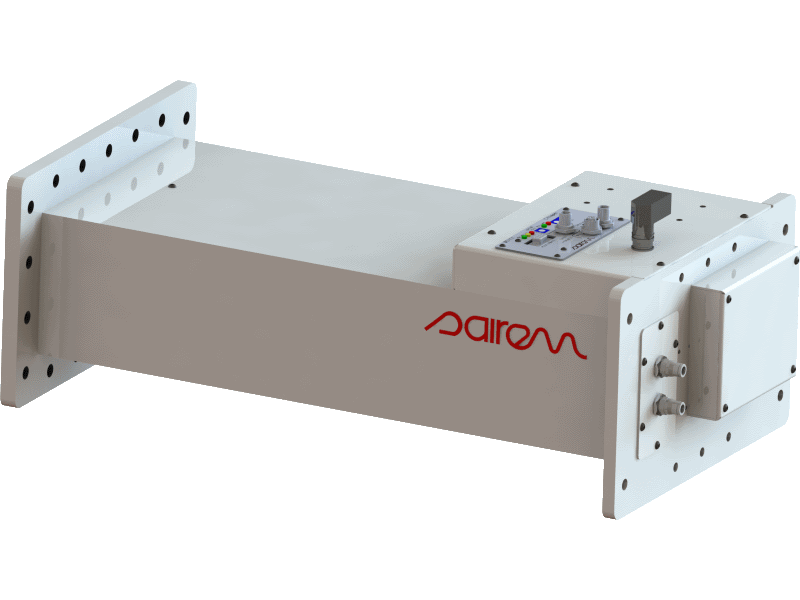 Waveguides
The waveguides lead the microwave from the generator to their final destination, most often a cavity or a reactor:
WR340 for 2450 MHz microwave
WR975 for 915 MHz microwave
Some waveguides are specifically designed for the change of direction or polarization of the microwave.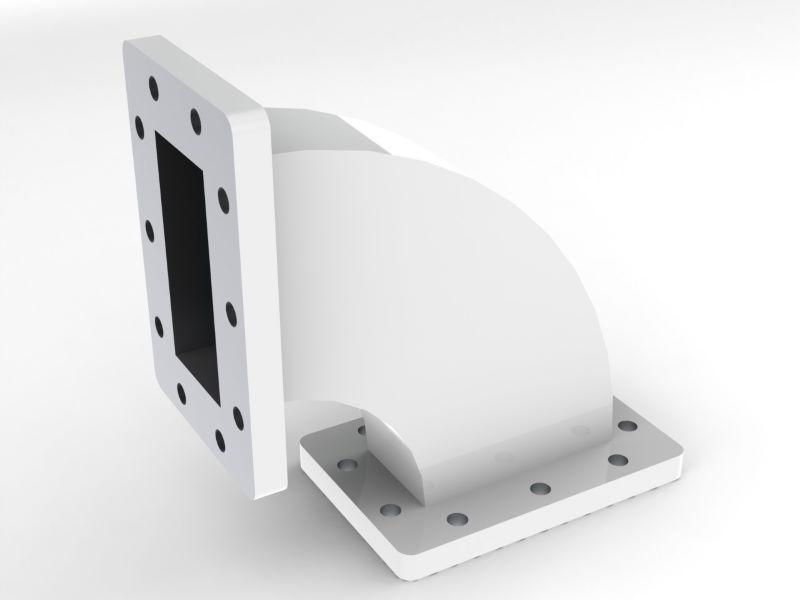 Microwave

windows
The role of the microwave quartz or PTFE window is to transfer the microwave energy between two media without inducing any reflected power. The window allows the separation of different environments at pressures close to atmospheric.
In addition, the PTFE window can be used as a "light barrier", hiding the light emitted by plasma that could trigger off the arc detector installed in some microwave generators.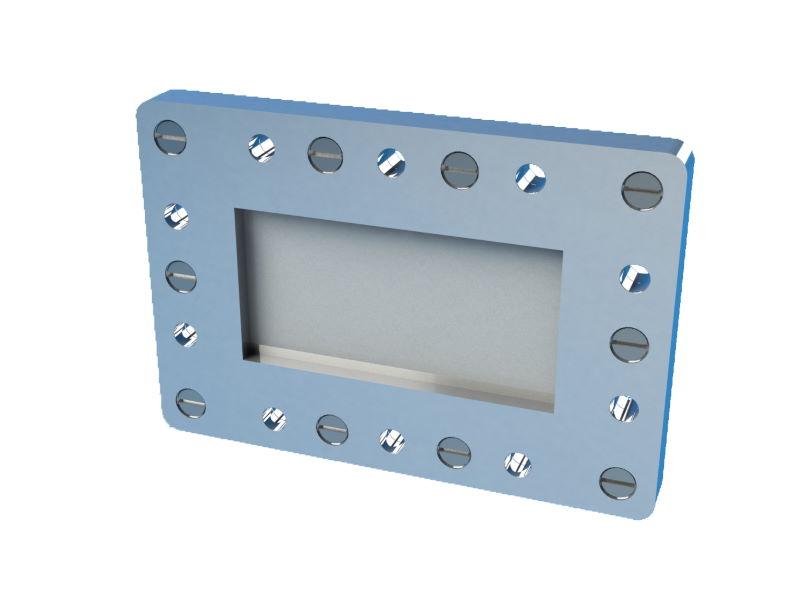 Microwave

detectors
In addition to mechanical and electrical safety systems, most of our microwave equipment are monitored with microwave leak detectors. These detectors are designed to sound an alarm and stop the machine if a microwave leakage is detected in the immediate vicinity of machines like industrial ovens or laboratory installations.. They operate at 915 MHz or 2.45 GHz.
These detectors are wall-mounted, and placed up to 20 m from the system to be monitored.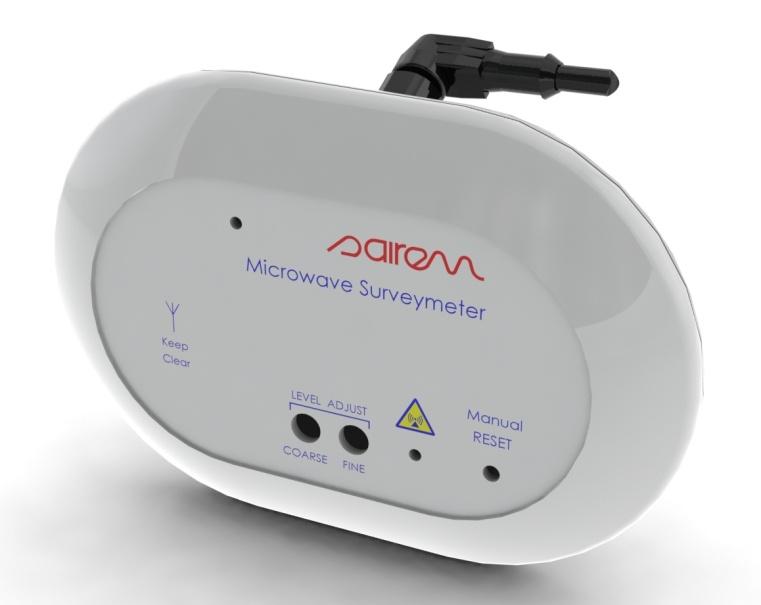 RF

matching boxes
The matching box matches the impedance between the 50Ω line from the 13,56 MHz or 27,12 MHz generator and the impedance of the applicator, which is generally capacitive and very low resistive impedance.
Two adjustable capacitors are used to match the tune and load; depending on the load, a cooling coil is integrated to compensate the capacitive part of the applicator. The capacitors are motor-driven.
Contact us