Our microwave technology for

plasma generation
Microwave technology is continuously finding applications in new fields. Plasma generation is one of them, due to the many advantages of microwaves: plasma density, ions and active species, electrode-less, pressure range operation.
Unlimited

potential
The excellent potential of microwave generated plasmas has applications in hi-tech fields such as electronics, jewellery, medical engineering, and the automotive, optical, and solar cell industries.
To meet the increasingly demanding specifications required by such sophisticated technologies, SAIREM has developed its own range of plasma sources and reactors. These sources are used in diamond generation, ALD, DLC surface activation, sterilization, synthesis of nano-materials, gas abatement, …
Uncompromising

generators
The architecture of our latest generation microwave generators is 100 % digital. They have been specially developed to support weeks-long running cycles and to deliver a stable and narrow spectrum, to fit your industrial or R&D applications perfectly.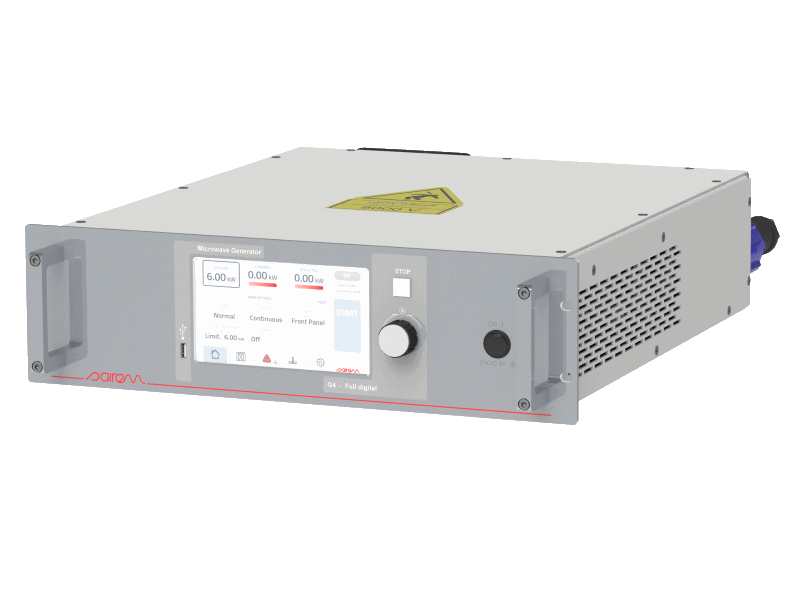 Innovative

plasma sources
Microwave plasma sources are well known for their performance in terms of creating high densities of reactive species, but have often been considered a second choice given the difficulty of implementing them into industrial processes. Such sources often require an impedance adaptation system that is difficult to automatize.
To overcome these constraints, we have developed two innovative self-matching microwave plasma sources working with 2,45 GHz solid state generators: Aura-Wave and Hi-Wave. Moreover these sources can be arranged in matrix to generate large plasma surfaces.
Contact us