Tempering of

fruits
This company manufactures different kinds of products, including fruit ice-creams. Discover how we helped them to improve their fruit defrosting process.
Former

process
Our customer, located in the Czech Republic, manufactures different kinds of products, including fruit ice-cream. They are currently the leading food distributor in the country for hotels and restaurants. Their worldwide turnover is €9 billion.
Before using a microwave solution, the customer used to place the fruit in a defrosting room for 24 to 48 hours, depending on the product. This method was extremely long and created many quality issues caused by the huge difference in temperature between the core and the surface of the batch after defrosting. Moreover this method caused major product drip-losses.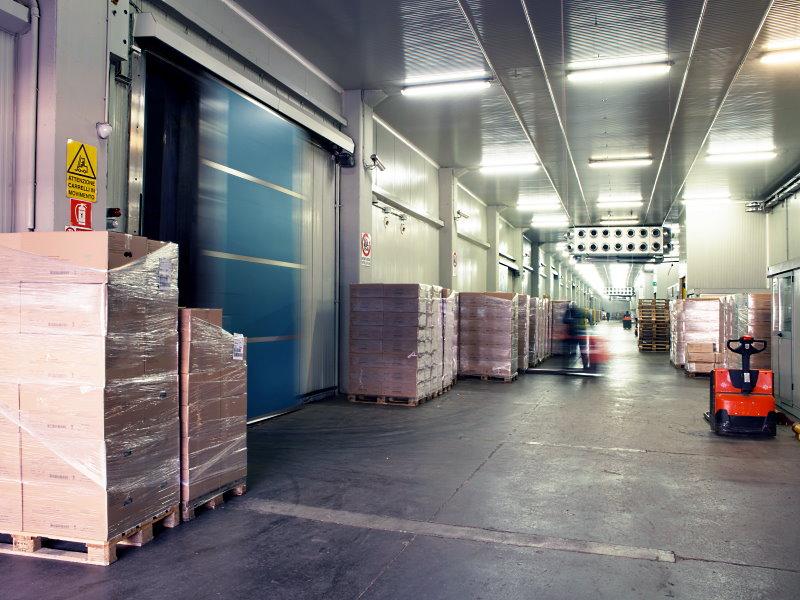 Customer

needs
The company was looking for a way to improve their fruit tempering process by reducing the defrosting time and eliminating drip-losses, while saving money and retaining the taste and appearance of the product (mainly raspberries) and achieving a uniform temperature throughout the large quantities of fruit.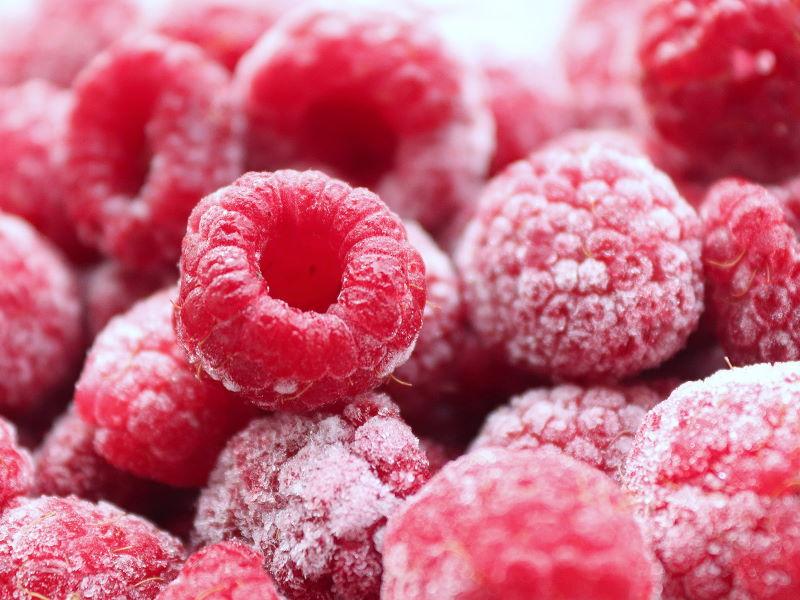 Solution

proposed
To solve this customer's problem, SAIREM provided an AMW200 microwave tempering oven including 2 sliding tables, allowing them to load 10-15 kg of raspberries per batch. Thanks to this effective solution, drip-losses are now prevented, the quality of the product is preserved and above all, defrosting time is considerably shortened, down to 6 minutes rather than several hours.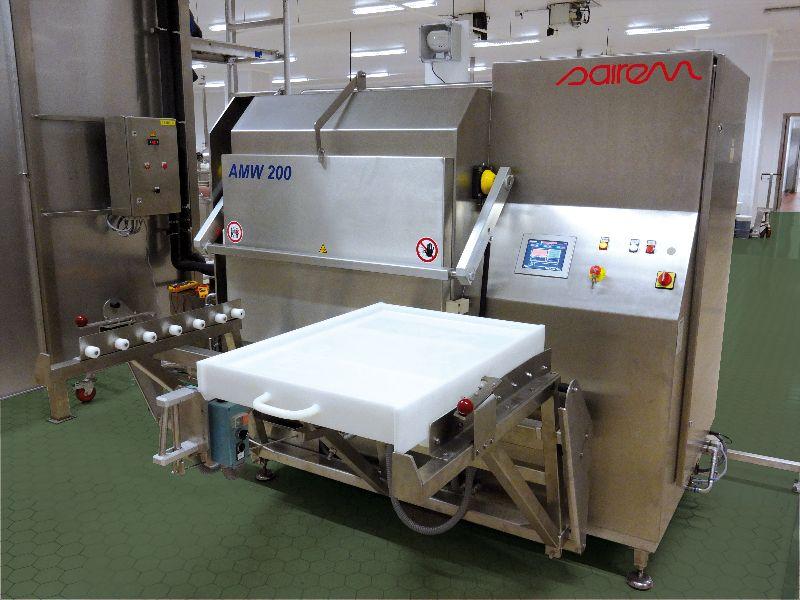 Key

benefits
Speed: thanks to very quick tempering from -18°c to -2°c.
Savings: the weight of the product before and after tempering is exactly the same because drip-losses are prevented.
Quality: the quality of the fruit is fully preserved thanks to perfect temperature homogeneity after the tempering process.
The machine was installed in 2015 and has been running every day since. Moreover, 3 other machines have been ordered by the company to temper additional products such as meat, fish and vegetables.
Contact us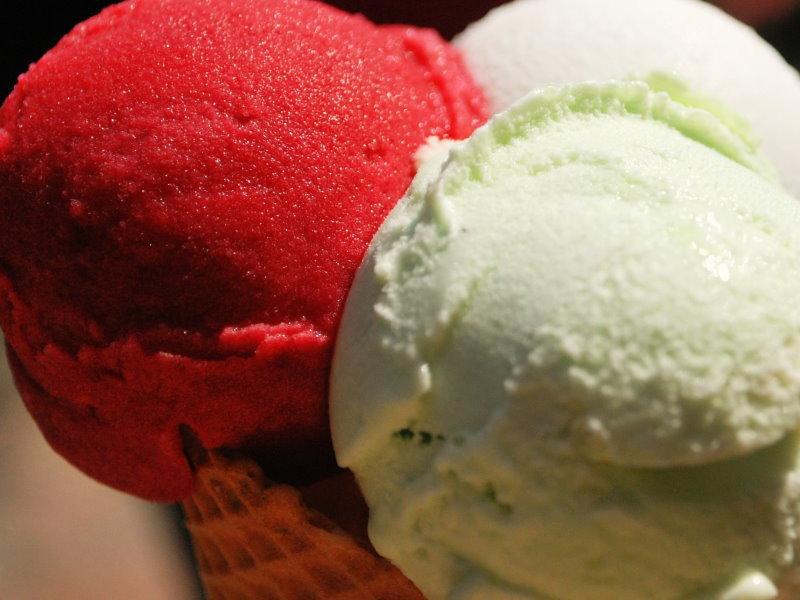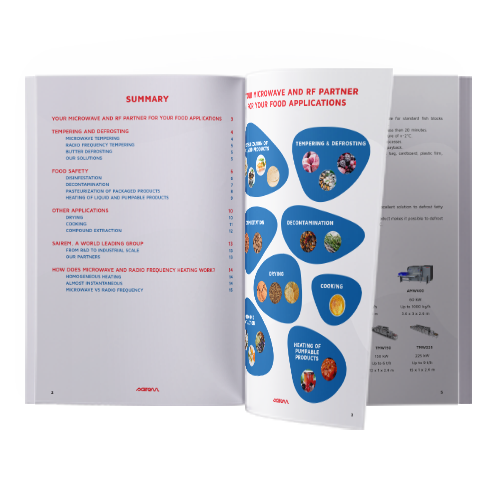 Need help to find the best solution ?
Our free microwave and radio-frequency guide for food applications will help you to better understand these technologies, and find the solution the most adapted to your needs.
Download your guide