Microwave pasteurization of tortillas
Nowadays consumers are looking for healthier food alternatives, free of additives and preservatives. Discover how our microwaves solutions can help you to offer safe and healthy tortillas to your customers.
Former process
Our customer, a major player of the food industry headquartered in the U.S, was using preservatives in its tortillas to guarantee their safety and shelf-life.
Although this company was using premium ingredients, consumers started to be bothered by the presence of controversial additives in their daily diet. So our customer wanted to replace them with a log reduction process that can avoid the use of preservatives.
The client's requirements were clear : they needed a continuous and fast solution to treat the tortillas at 65 °C during 2 minutes, inside their packaging, in order to pasteurize the product, while preserving its organoleptic properties.
Our solution
SAIREM and Odyssey Technical Solutions, our American agent, worked together to develop leading edge microwave equipment for the food industry utilizing the MicroZap technology. Founded in 2008, MicroZap Inc. along with Texas Tech University and the State of Texas (investor) collaborated to develop a patented game changing in-package microwave-based technology for food safety.
Our company first engineered a microwave tunnel at pilot scale, that can treat up to 35 kg of packaged tortillas per hour, while keeping the integrity of the product and the plastic packaging. The successful results have shown preservative free tortillas with shelf life extensions equal to tortillas with preservatives while achieving a greater than 3-log reduction of mold
The coming industrial line is designed to pasteurize up to 1100 kg of packaged tortillas per hour, thanks to a 100% electrical microwave processing tunnel.
Key benefits
Safety : the product is as safe as previous solution, without the use of any preservative.
Quality : the product's quality is enhanced, offering an healthier alternative.
Speed : this process saves time and money for the company.
Compactness : an optimized footprint to reduce the space needed.
Future proof : a 100% electric solution , with an excellent energy yield.
Technology : this patented "clean technology" is non-ionizing (No Radura label needed) and it kills pathogens, extends shelf life of food, and doesn't cook or change product quality.
Contact us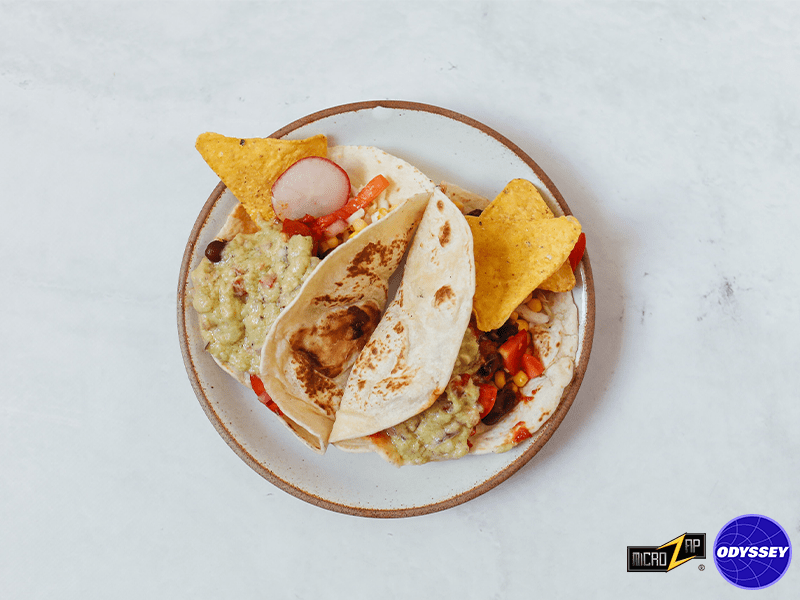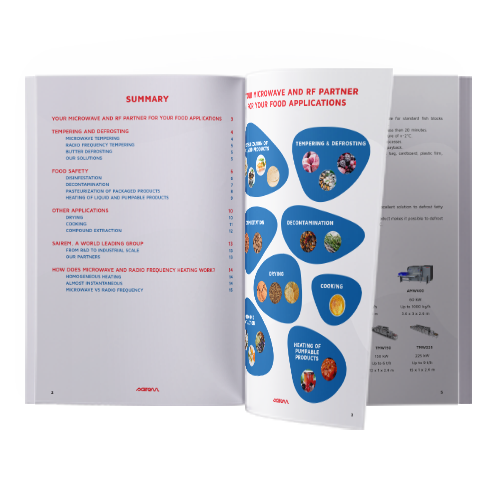 Need help to find the best solution ?
Our free microwave and radio-frequency guide for food applications will help you to better understand these technologies, and find the solution the most adapted to your needs.
Download your guide