Microwave decontamination

of black peppercorns

Black peppercorns, like all natural products such as herbs and spices are susceptible to microbial contamination which can cause serious food safety issues. Discover the advantages of using Microwave technology to sanitize food powders and grains  with this black pepper study !
Decontamination

of food spices
Spices, either in powder or grains, are largely used as ingredients or end product in the food industry. However, bacterial and microbial contamination are increasing concern, leading to food safety issues. To overcome this problem, methods like fumigation, steam, gamma rays irradiation or ozone treatments are used,  but they are not well accepted by consumers. Besides, those methods can increase moisture levels or affect the product's organoleptic properties and sensory qualities.
Today, the food industry wants to offer safe and not controversial treatments of their products.  Microwave and Radio Frequency technologies offers a safe and fast thermal treatment without gas, chemicals, ionizing radiations or water added. It is the future of food decontamination.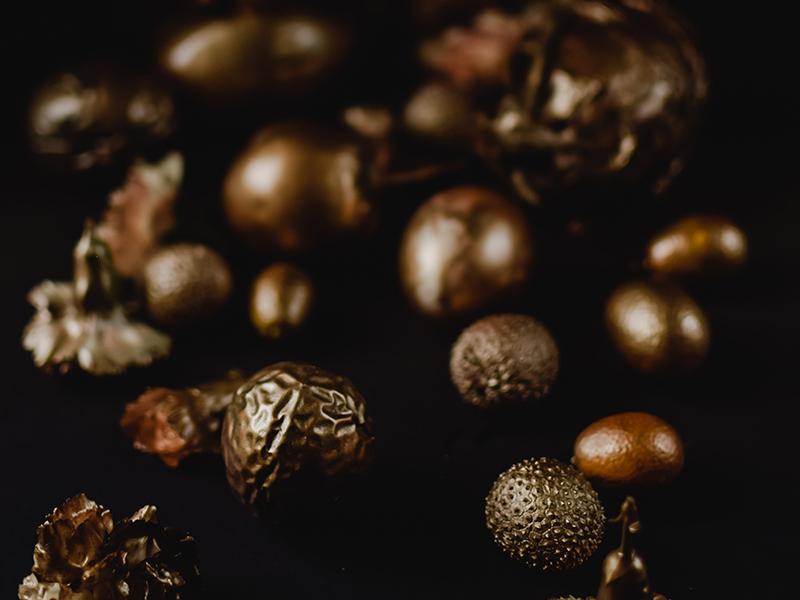 Microwave

sanitization process
Microwave technology and RF are heat processes based on the dissipation of electromagnetic energy in a targeted product. Thanks to the volumetric heating properties of microwaves and radio frequencies, the product is uniformly and quickly  heated, unlike convection processes.
As microwave and RF heat up the core and surface of the product simultaneously, it save time and the product's organoleptic properties thanks to the fast treatment time. They also allow a precise temperature control, which means a perfectly mastered heating process.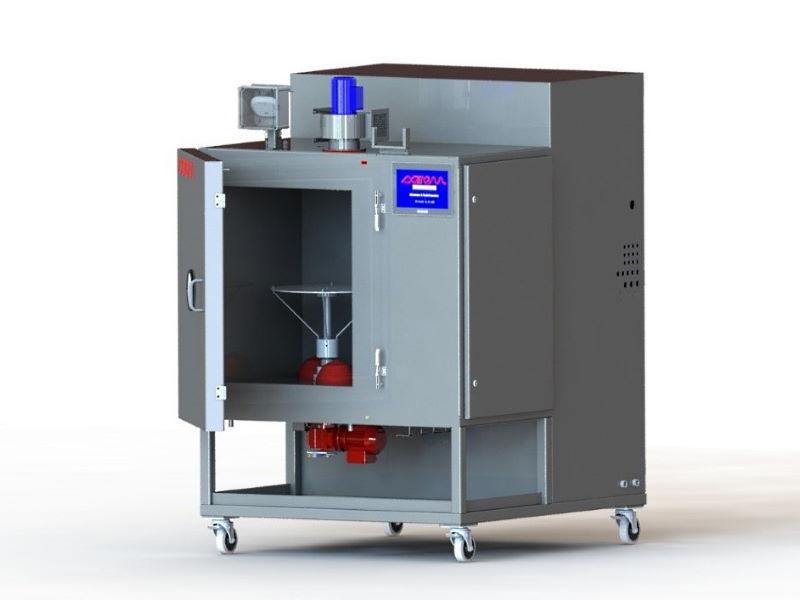 Results

on black peppercorns

Our tests carried out on black peppercorns are showing good results. The product was tested a three different processing temperature, 85°C, 105°C and 120°C,  and three different holding times: 0, 7 and 14 minutes. For a total of 9 treatments modalities.

Knowing the initial level of contamination is 4.30 log, there are significant reductions in microbial levels with the 14 minutes holding time at 120°C of 3.83 log.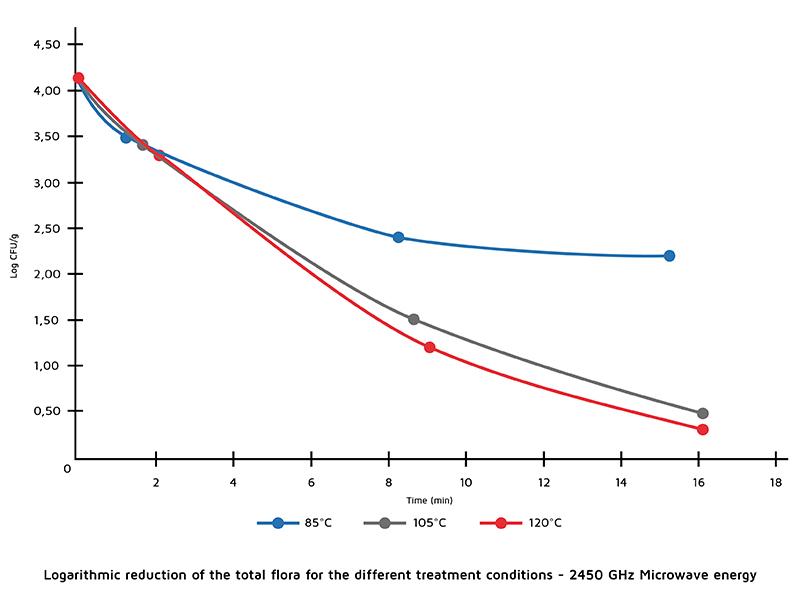 Key benefits

of microwave processes
Enhance food safety : fast and homogeneous sanitization process which reduce dramatically microbial levels.
Speed: our equipment saves precious time for the company.
Quality: the product quality has been enhanced thanks to the quick and a homogeneous process.
Savings: microwave sanitization reduces contaminated products which means less losses for the company.
Contact us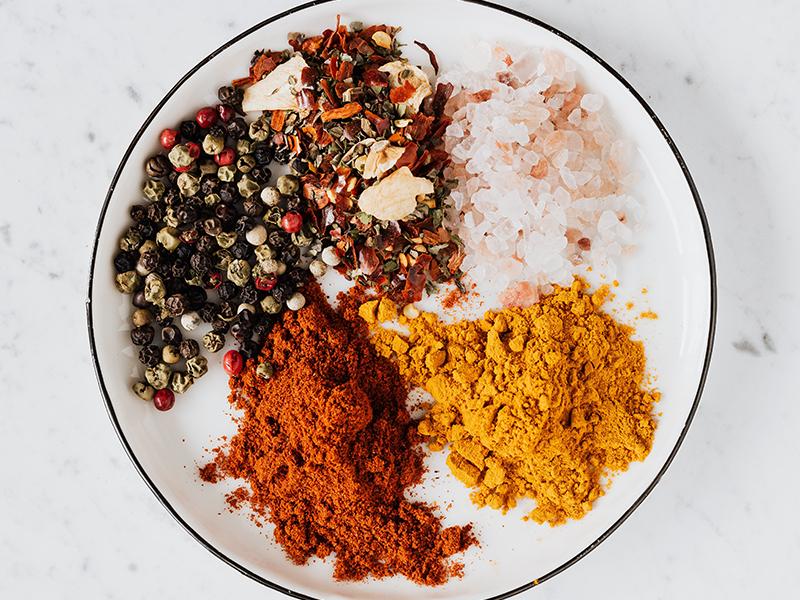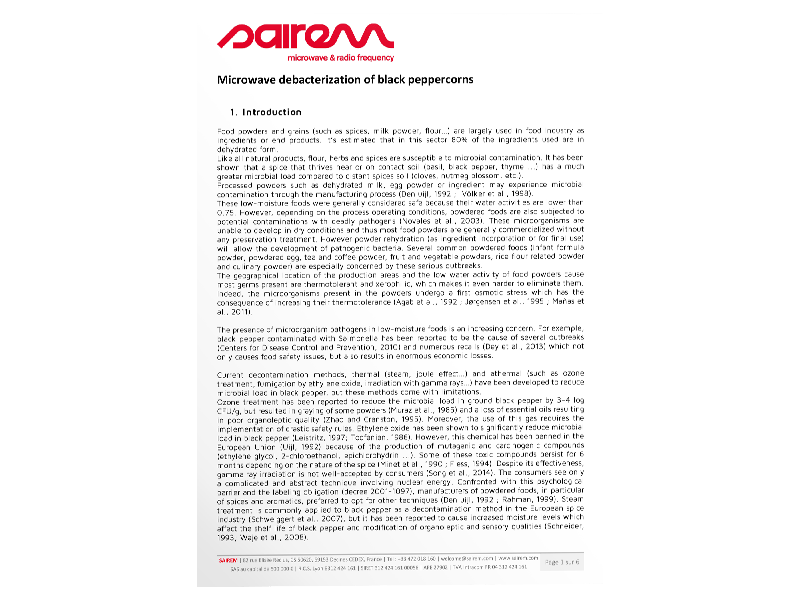 You want more information on this study ?
Our paper on the study led on black peppercorns is available now !
Download the full study