Tempering of fish blocks

As a fragile and a highly perishable food product (such as meat), fish is often frozen before being transported, stored and processed. Fish is often used frozen in the food industry because it is easier to work with, especially when it comes to process breaded fish sticks.
One of our customer's needed help to improve its process: their previous process required the fish blocks to be sawed at a temperature of -20°C, causing major drip-losses. See how our radio frequency (RF) tempering solution help them to optimise this process.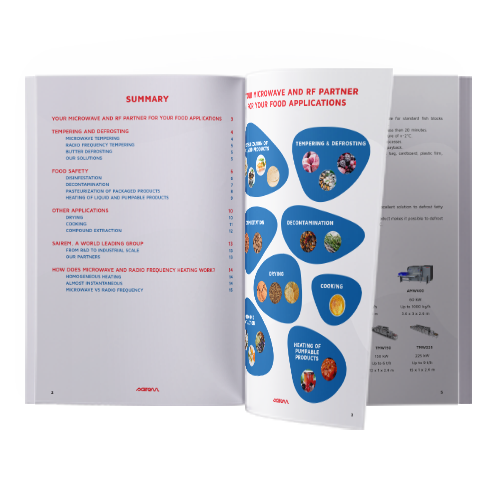 Need help to find the best solution ?
Our free microwave and radio-frequency guide for food applications will help you to better understand these technologies, and find the solution the most adapted to your needs.
Download your guide