Sanitation of
plants and herbs
Our company was approached by a French small food company that specializes in dried organic plant treatment, herbs, and related powders. They required our expertise to establish an effective food sanitation system capable of treating a wide variety of vegetable food products. Our task involved designing and implementing a comprehensive system to ensure the hygiene and safety of their diverse range of plant-based offerings.
Sanitation of plants and herbs
former process
Sanitation in the food industry can be achieved in various ways. The methods and equipment used depend on the size and complexity of the company, as well as the nature of the handled food products.
Nevertheless, it should be noted that the current food sanitation available solutions predominantly rely on chemical substances, which inherently pose significant health risks and hazards, especially in the context of treating organic food products (ionizing radiation, fumigants, chemical treatments…).
Prior to SAIREM providing a solution customized to meet the specific requirements of the customer, plants, herbs, and powders did not undergo any sanitization treatment.
As a result, there were significant challenges concerning the quality and safety of dried organic plant products, including the presence of various pathogens such as mold, aerobic bacteria, gram-negative bacteria, and more. These contamination issues posed risks to the overall quality, integrity, and safety of the products, necessitating the implementation of an effective sanitization solution.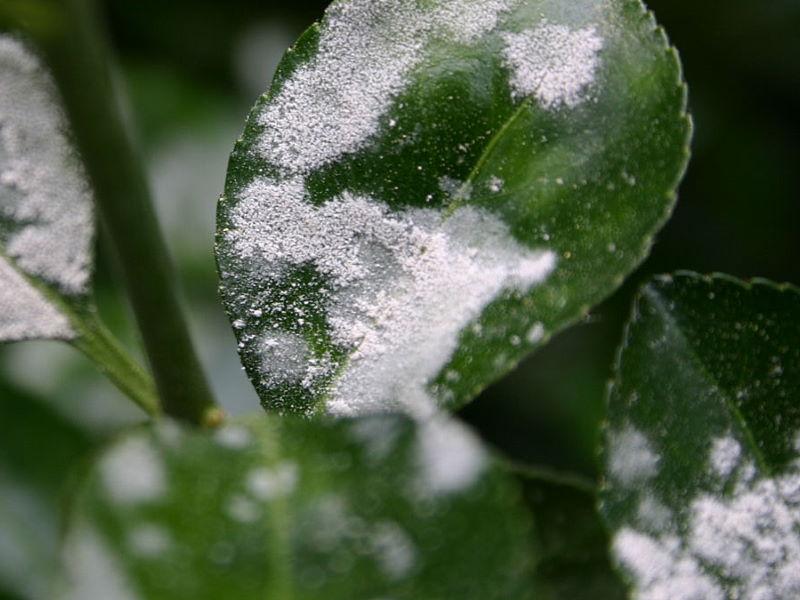 Customer sanitation of plants and herbs
request
Our customer sought a solution that could rapidly sanitize a vast variety of dried plants, herbs, and plant powdered extracts. The primary objective was to provide ingredients derived from plants and herbs that are both healthier and safer, all while safeguarding the plants organoleptic properties.
Additionally, it was crucial for the chosen method to be compatible with organic food treatment practices, which aligns perfectly with the implementation of microwave technology.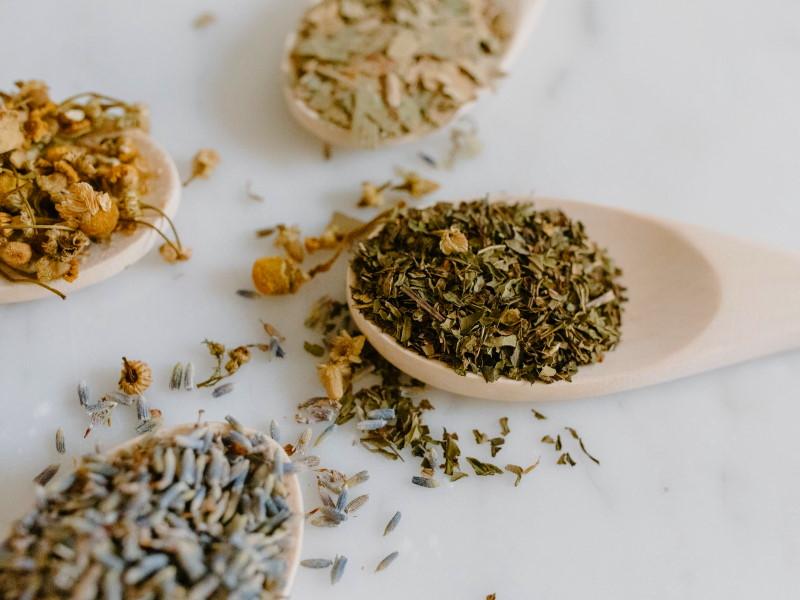 Microwave sanitation
solution proposed
The use of microwave technology proves to be efficient when it comes to sanitizing food products and dry items like powders, herbs, and plants. By subjecting them to a controlled microwave field within a temperature-regulated processing chamber, bacteria and pathogens are effectively deactivated through brief exposure.
In order to address our client's requirements, SAIREM provided an AMW200 microwave oven. This tailored equipment enables rapid processing of substantial quantities of plant powders, herbs, and plants. With this solution, food products bags weighing between 5 and 20 kg can be processed in just 5 minutes, including the loading and unloading of the bags.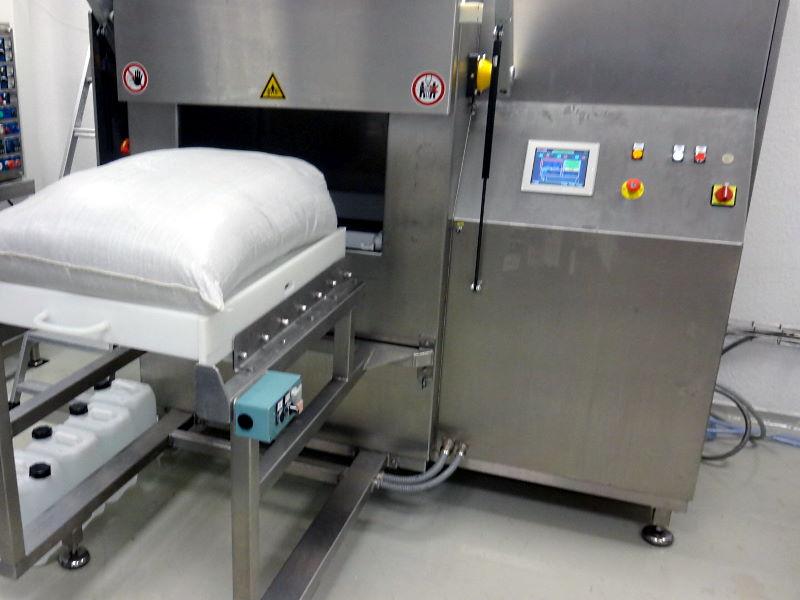 Key benefits

of microwave sanitation process
Quality: food products treated with our microwave technology retain all their properties, their color and their volatile organic compounds. It is all the more important for products like plants and herbs, which are very often used in the agri-food industry for their nutritional and aromatic properties.
Rapidity: the treated herbs, powders and plants are sanitized in just a few minutes using microwave technology. The processing time of food products is significantly reduced, thus enabling increased productivity for agri-food companies.
Extended shelf life: the microwave elimination of pathogens on food products allows for swift decontamination, significantly enhancing the shelf life of plants, herbs, and powders produced by our client.
Adaptability: the microwave technology offered by SAIREM has the capability to effectively process and treat a wide range of dried plants, spanning across hundreds of different varieties and species, thereby providing a versatile and comprehensive solution.
Compatibility with organic certification: the microwave decontamination process poses no chemical risk and avoids the use of controversial methods that can be harmful to the environment and end consumers.
As a food industry company you want to test microwave or RF technology to optimize your industrial processes?
Contact us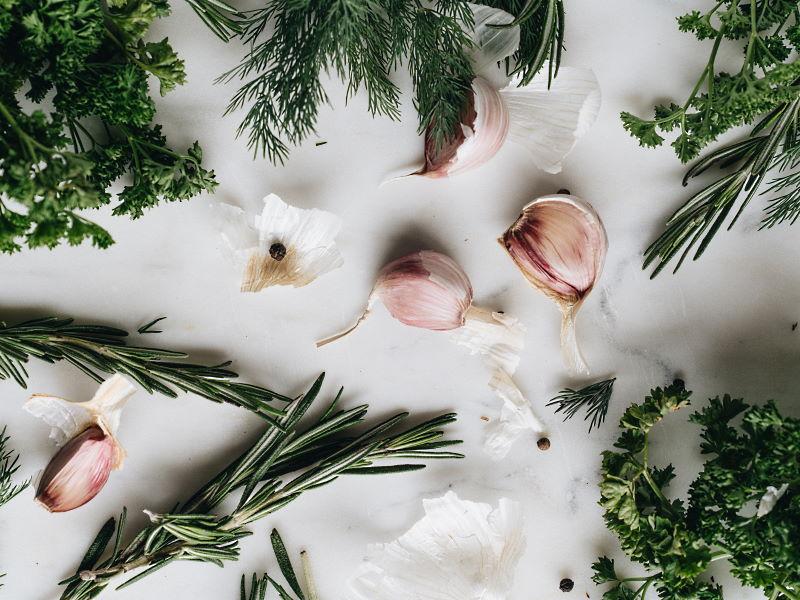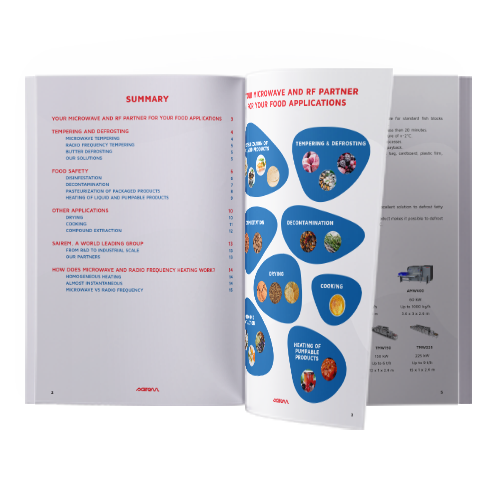 Need help to find the best solution ?
Our free microwave and radio-frequency guide for food applications will help you to better understand these technologies, and find the solution the most adapted to your needs.
Download your guide